My Other Worn Items - Feed Your Fetish!
Here is where you can buy other items that have been close to me. There is no shame in worshipping me, and wanting to show it. Nature is a language, can't you read? ;-) Ask me, don't be shy. Explore the list, and find what excites you most. Then contact me to discuss what you really want. Feed your fetish!


Toothbrushes
Buy my used tooth brush, and enjoy tasting and sucking on the bristles that have been in my mouth, keeping my teeth and gums healthy. You will swallow traces of my saliva, my skin cells, particles of food removed from my teeth, and the flavor of my toothpaste. Don't feel ashamed that you worship me, it is natural. Buy my toothbrush and show it in a very sweet way.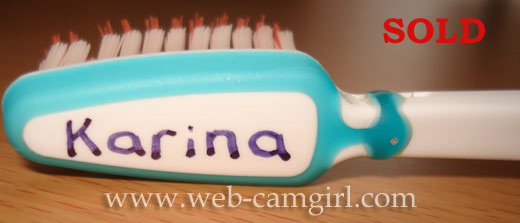 Item #0912 - $20 USD
My used toothbrush for sale. Toothbrush fetish E-mail me to order


---
My Worn Shirts
Imagine owning my worn shirt, exactly as it was when I removed it from my body. Inhale my sweet scent, which you love so much. I'm not a sweat machine, but a fit and active girl, so my shirts can get quite sweaty, but not soaking. You can't help burying your face in the fabric and breathing deeply, your weak male brain scrambled to mush by my sexy pheromones. mmmmmmmmm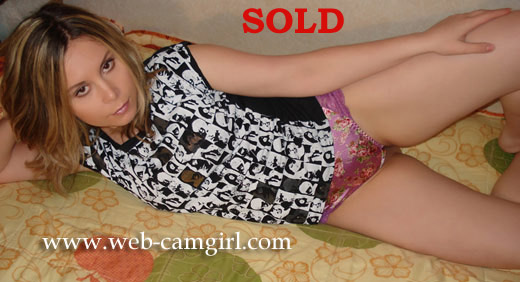 Item #0914 - $35 USD
My worn black and white shirt E-mail me to order


---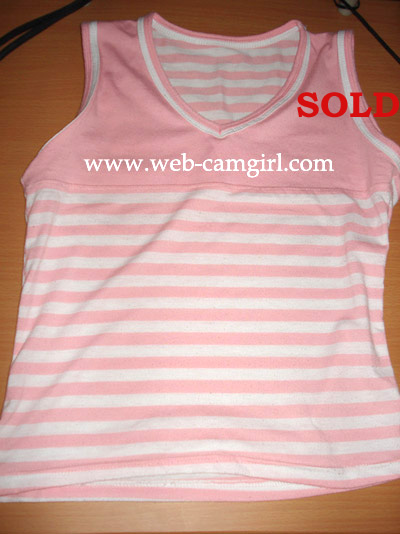 Item #0905 - $35 USD
My old, harly used shirt E-mail me to order


---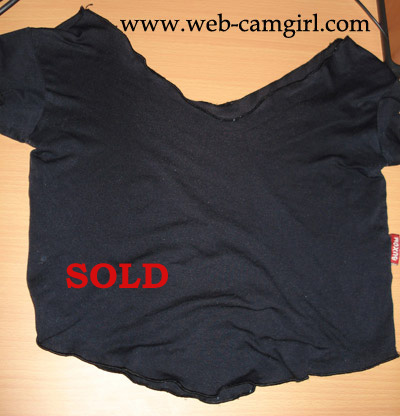 Item #0906 - $35 USD
Black shirt E-mail me to order


---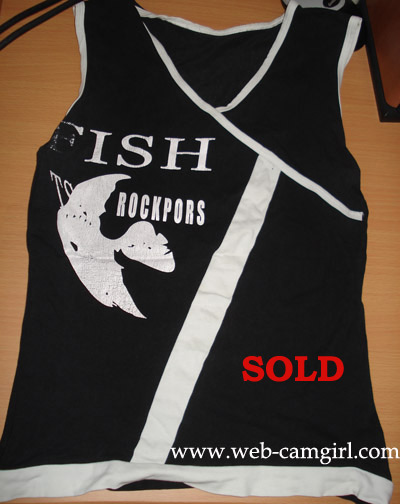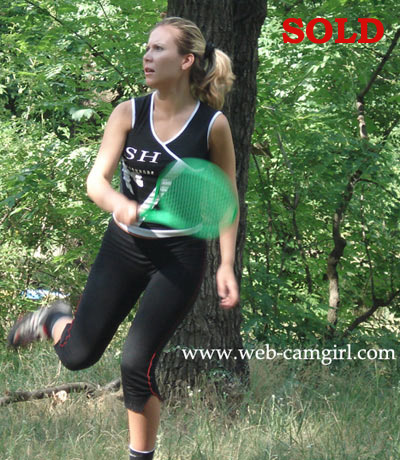 Item #0907 - $35 USD
Black shirt E-mail me to order


---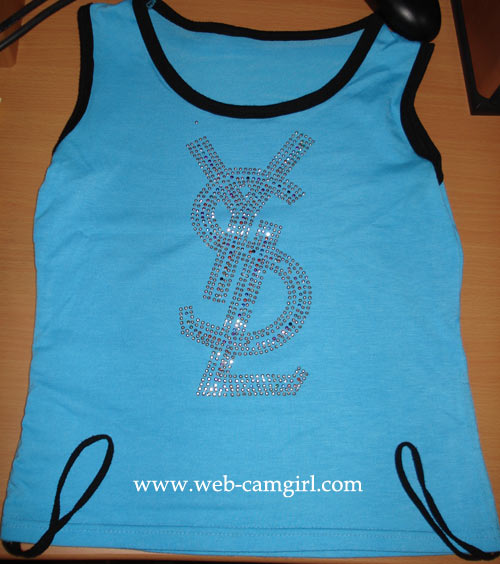 Item #0908 - $35 USD
BLue YSL tank top E-mail me to order


---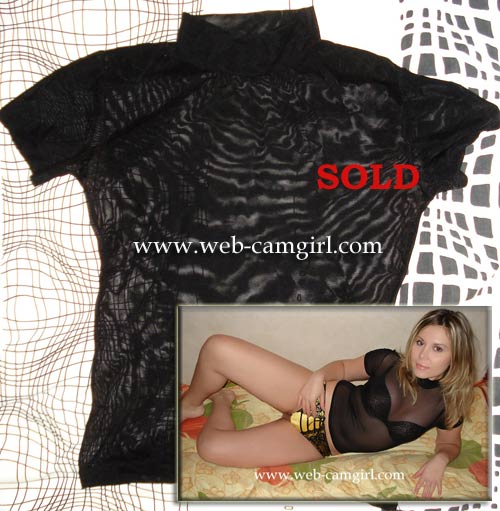 Item #0907 - $35 USD
My worn nylon shirt E-mail me to order


---
My Worn Skirts
Buy my unwashed skirt that clings to my perfect peachy ass and toned tanned thighs. Inhale the subtle trace of my scent. Imagine me wearing a cute pair of panties underneath, laughing and crossing my legs when I spot a naughty guy trying to sneak a peek up my skirt. Buy the set, my worn skirt AND my dirty panties, to show you adore me.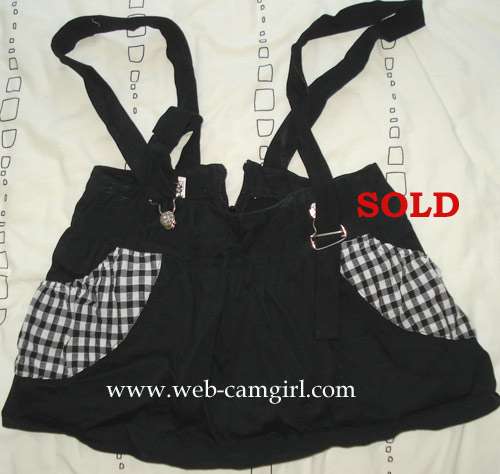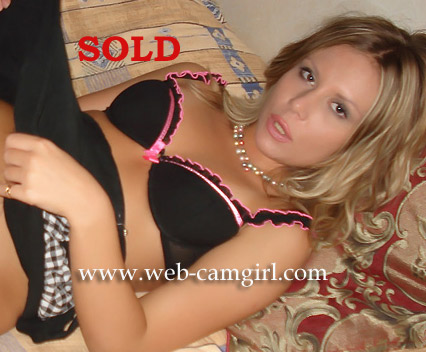 Item #0911 - $45 USD
My worn black school girl skirt E-mail me to order


---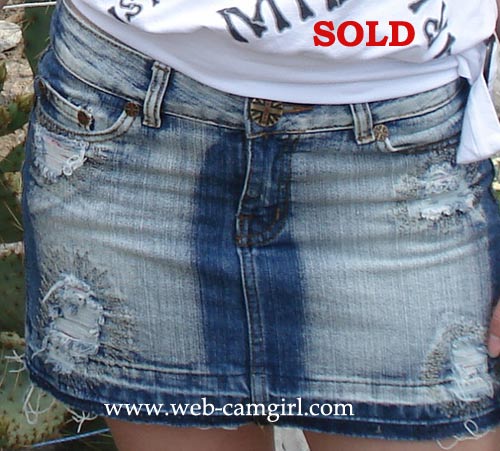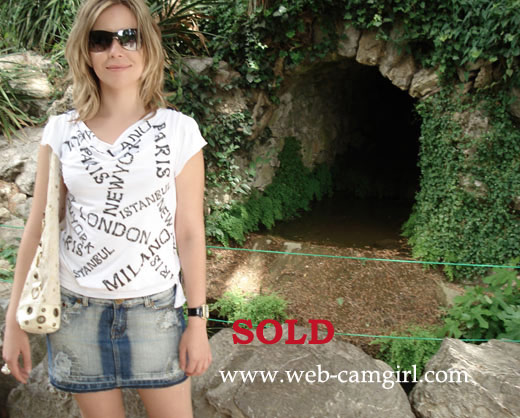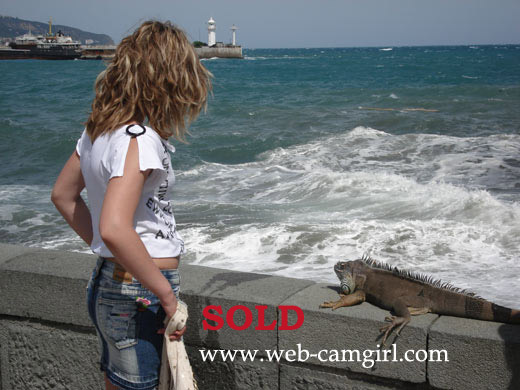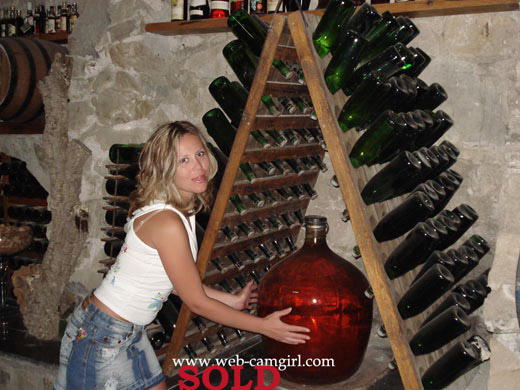 Item #0901 - $60 USD
Used lovely jeans skirt E-mail me to order


---
Jeans/Leggings
I like to wear jeans when I'm out on a walk or having fun with friends. Buy an unwashed pair, and think how good I look wearing them. Sniff the denim that covers my gorgeous bum and pussy. Imagine me sitting on your face enjoying a beer at your expense! Ouch, my denim covered ass feels so hard on your nose, but you'll stay under my ass until I've finished my beer, and then you'll thank me!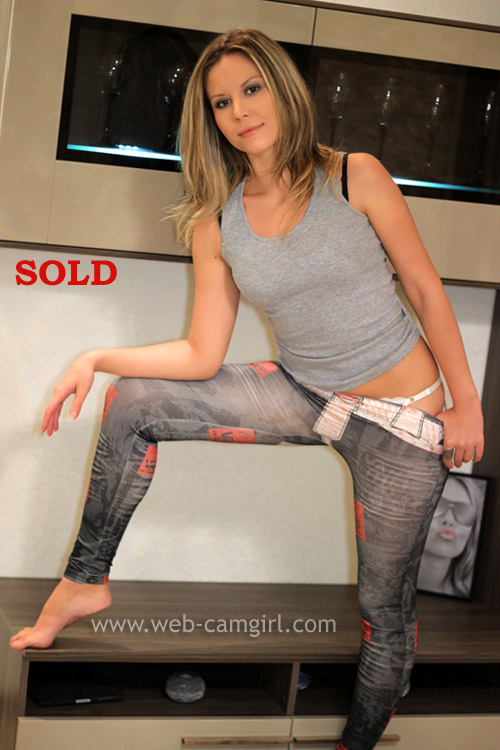 Item #0915 - $60 USD
Jeans leggings E-mail me to order


---
Gloves
Maybe you'd like to own my cast-off leather gloves? You like the way they make you feel your weakness for me. Imagine me slipping them on, finger by finger, and pulling them tight. I make you sniff the leather and suck each finger, slowly. I slap your cheek hard. A red mark appears. I slap you again. I laugh. I keep slapping, laughing. You worship me, don't you? Well then prove it! Go pay my bills and keep me in quality leather gloves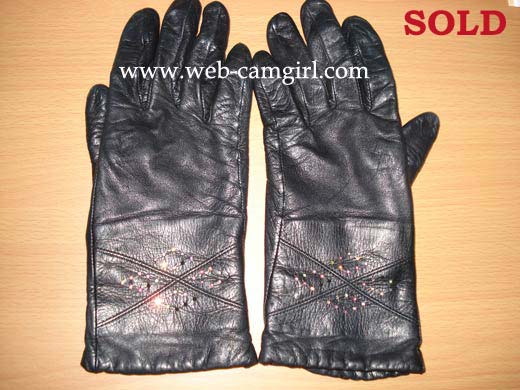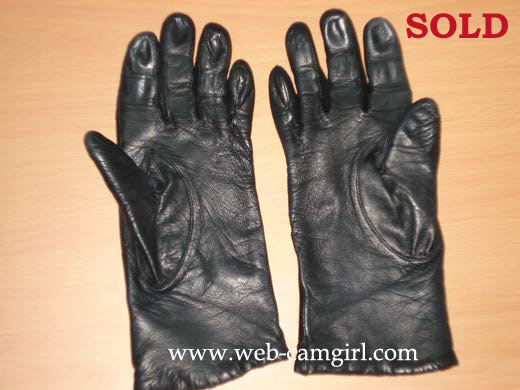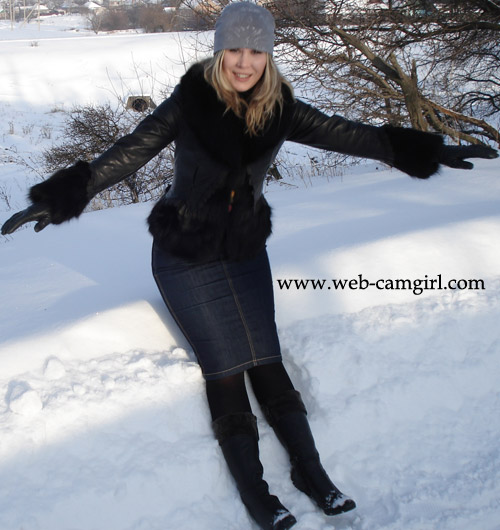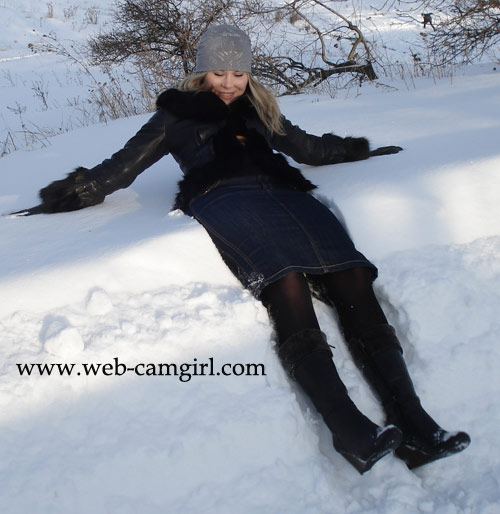 Item #0904 - $45 USD
My well worn gloves for 3 winters E-mail me to order


---
Hats
My lustrous hair is a sensual part of me. You know from my photos. Buy my worn unwashed hat, and own something that has spent hours so close to my hair, absorbing its oils and scent. Imagine you're kneeling close to me, inhaling the fragrance of my hair. Bury your face in it, feel its softness. But take care, it is a lion's mane and you are my prey ;-)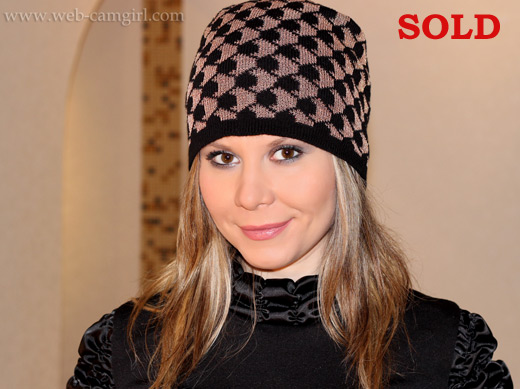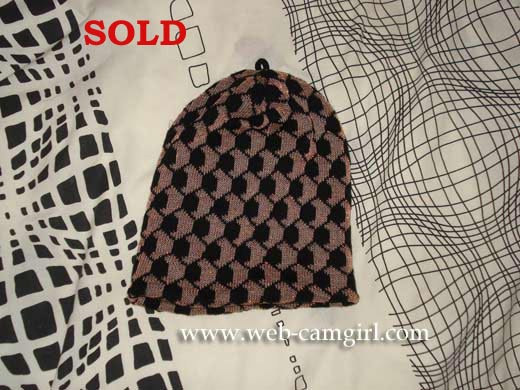 Item #0913 - $35 USD
My cute winter hat E-mail me to order


---
Nightdresses
You will never sleep with me (poor you) but you can buy my worn unwashed nightie and find out how I would smell lying next to you in bed. You go to sleep at night, your face buried in my nightie, imagining how wonderful it would be. The fabric is soft, my fragrance is pervasive, and traces of my sweat gather where it has pressed against my body in the night. Sweet dreams ;-)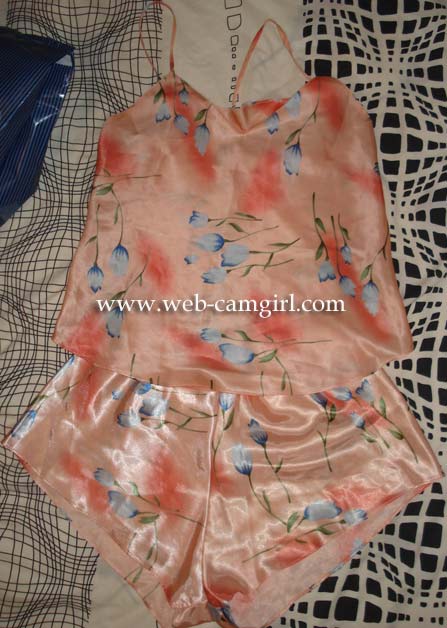 Item #0909 - $50 USD
My worn nightie set for sale E-mail me to order


---
If you have any additional order details and special requests, DON'T BE SHY!!! Share your fantasy with me.
Contact me via my contact form, or email if we have previously corresponded, and I will reply usually within 24 hours.