Here is where you can buy my used pantyhose (tights, nylons).





Maybe you have a fetish for women's pantyhose? Were you turned on by girls wearing pantyhose when you were a teenager? Did you long to kiss and sniff the pantyhose of a woman (a sexy teacher, boss, or a friend's older sister perhaps), but were too ashamed to ask? A fantasy like this never really goes away, does it? ;-) Or perhaps already you are beginning to worship me, and want to smell and taste my dirty unwashed pantyhose, excited that they have caressed my sweaty feet, toned legs and cute ass? Wouldn't you love to smother your face in my well-worn unwashed pantyhose and dream of me? Take a look at the short video clips in my free area below to see me wearing and playing with myself in pantyhose.

I sell worn pantyhose in many colors: white, black, bronze, red, pink, purple, nude. Tell me if there is a particular color you would like. My admirers tell me that the foot smell can be fantastic when I have worn pantyhose hard, because the nylon makes my feet sweat so much. Imagine how much you would enjoy burying your face in pantyhose that I have worn successively for a few days, and having your senses swamped by my strong aroma!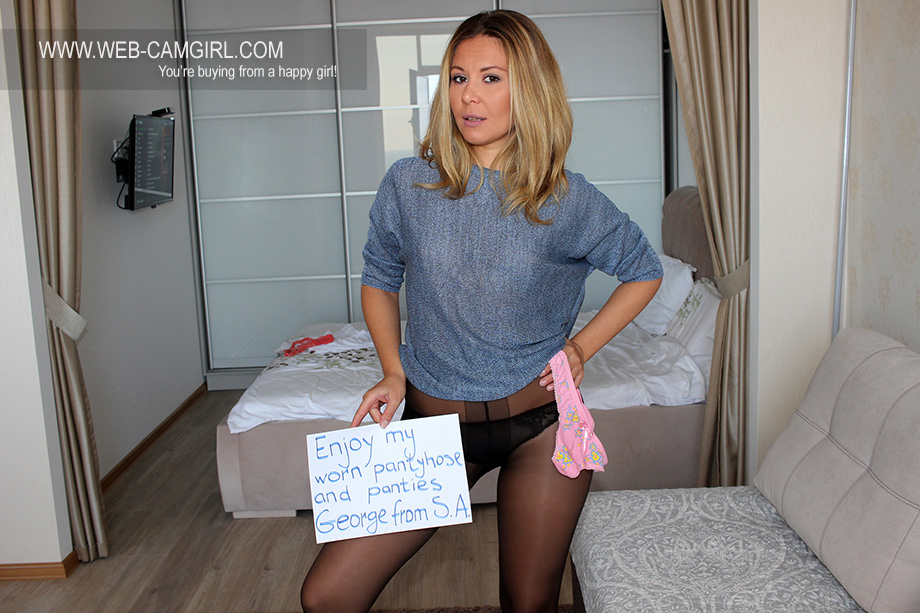 I really like the idea of a guy enjoying my dirty old pantyhose in that way, and feel sexy and powerful when I am wearing them for him. After prolonged wear, the feet of my pantyhose can become hard and crusted with my dried sweat, so be prepared to suck it all out, and I expect you to report back to me if you buy a pair like this! Although the scent can be strong, it is also sweet. I am a fit and healthy young woman, and guys tell me that my sweat smells very sexy, even when it has been soaked up in the nylon. My feral feminine pheromones will run riot with your helpless male libido ;-)

I should say that in general my pantyhose do not collect a strong pussy scent, because I wear panties beneath. If you want a strong pussy scent, buy one of my thongs ;-) However, you will still appreciate the lovely subtle womanly fragrance in the gusset area of my pantyhose after they have clung close to me throughout a hectic day ;-) Great if you love the natural everyday fragrance of a real-life woman. Or I can rub my pussy thru cotton gusset to make it drenched. Check the wet and dry photos below.

Enquire about verification photos if you want to check that I am really wearing your pantyhose ;-) Or book a Web Cam session (I use an independent host) to see me playing in your pantyhose. I am a real deal girl and I have proven it million times!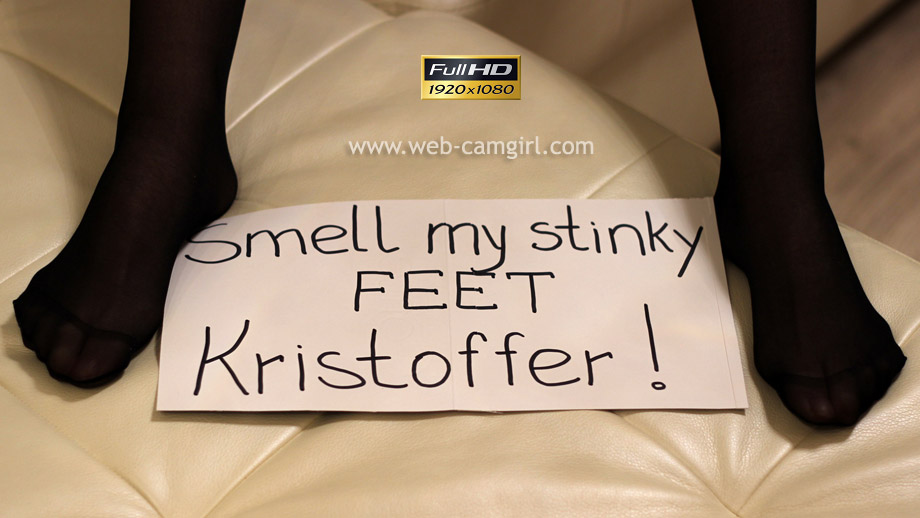 Some teasing photos wearing black pantyhose.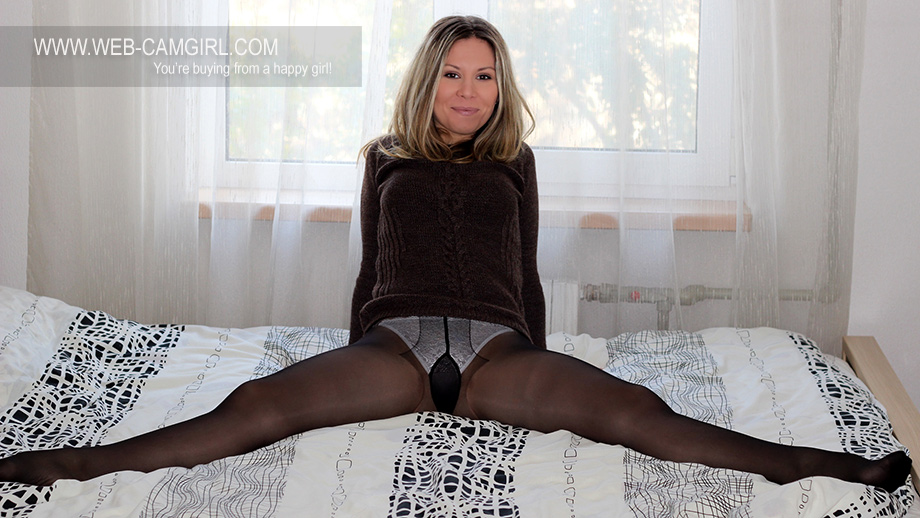 For me, black pantyhose are the choice of the femme-fatale, and the strict but sexy boss. Don't you dream of working for a boss like me? After you've worked hard for me all day, I might even let you slip off my shoes and sniff my sweaty feet. They feel and smell so good on your face. My legs look stunning in black, and wearing black pantyhose makes me feel powerful, especially with black high heeled shoes. I often notice men staring at my black pantyhose covered legs, and I enjoy the power I have over these helpless males. I only have to cross my legs slowly in a cafe or bar to make a man stop whatever he is doing or saying and pay me close attention. Now go and buy me another coffee boy!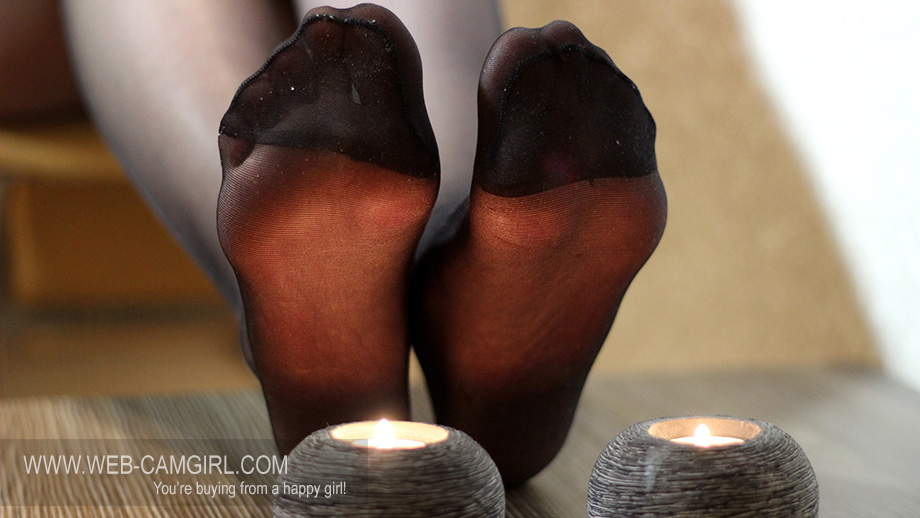 You can see a pic of my soles in black pantyhose. You guys have a fantasy to smell my feet thinking how much you'd love to bury your face into my pantyhosed soles. You wish to smell my feet. I give you this chance. I have even closer photos of my soles, so please contact me and write me about your strong desire to have your personal pantyhose girl who understands you. I don't think it's gross. You need to live with it and you can't share with anyone. I am here. Share with me.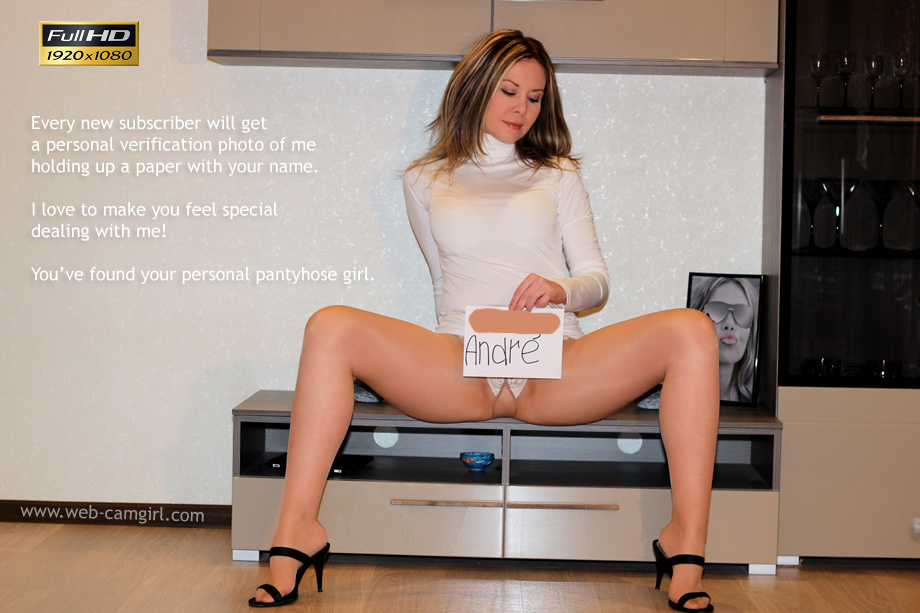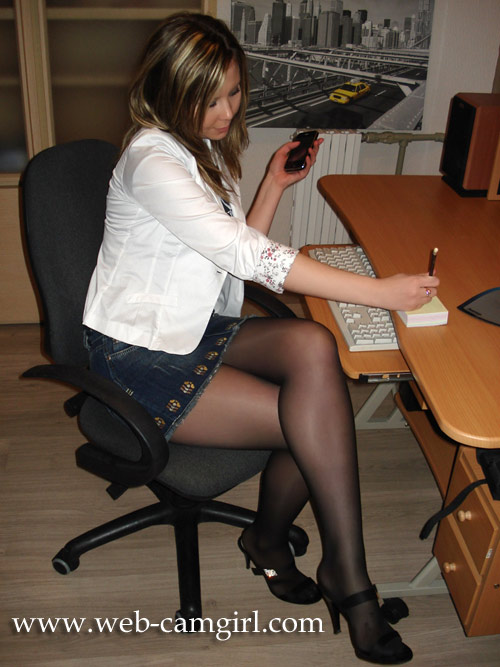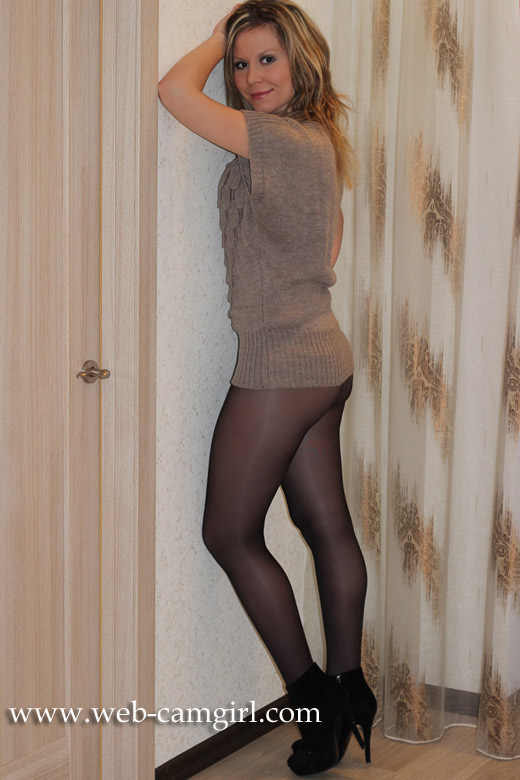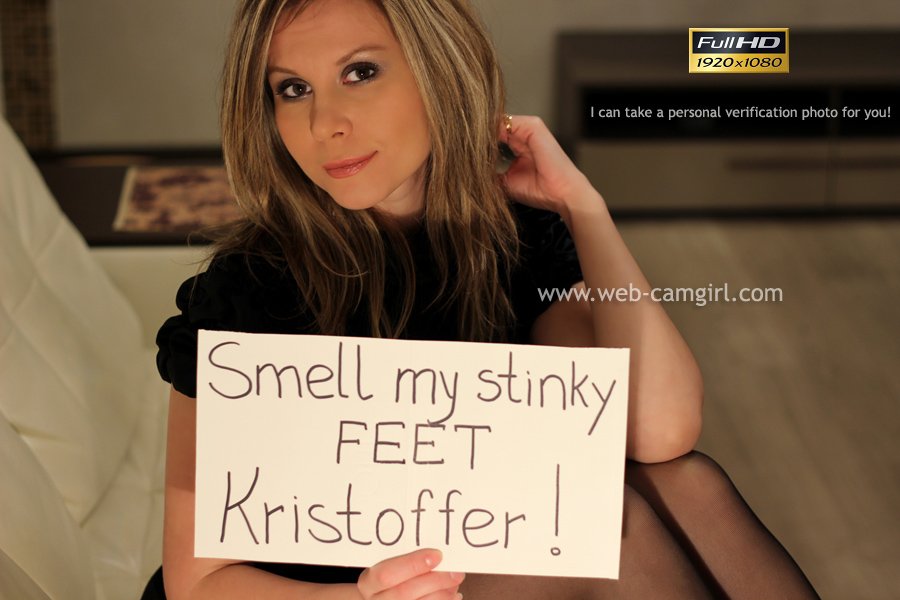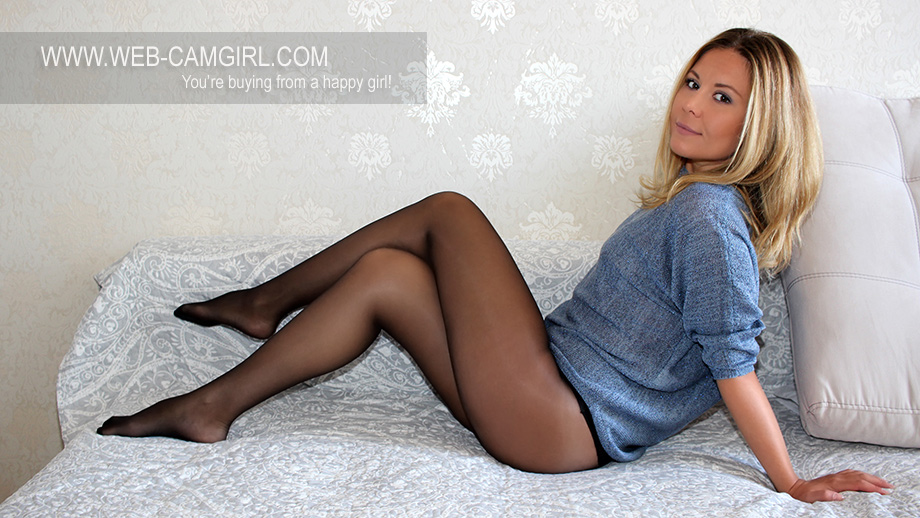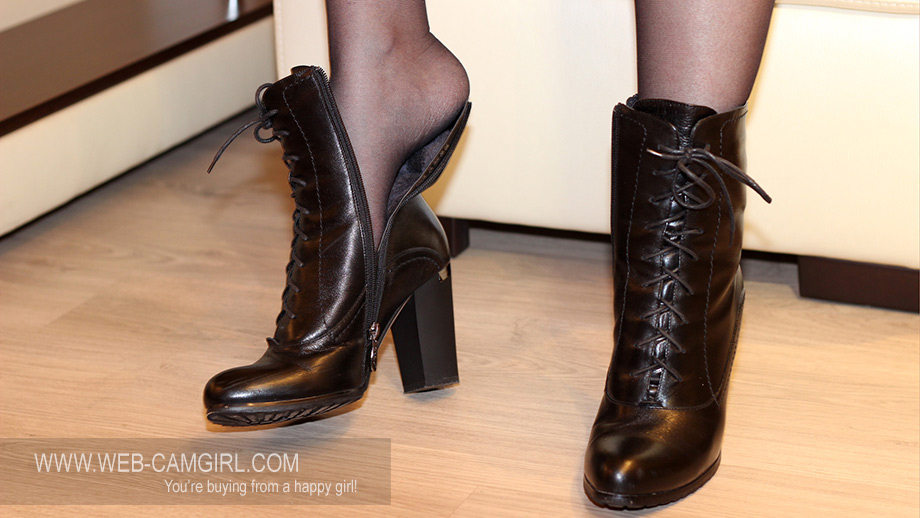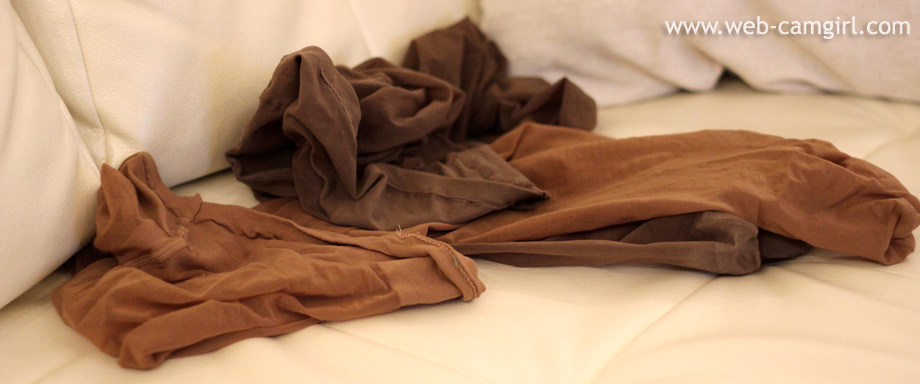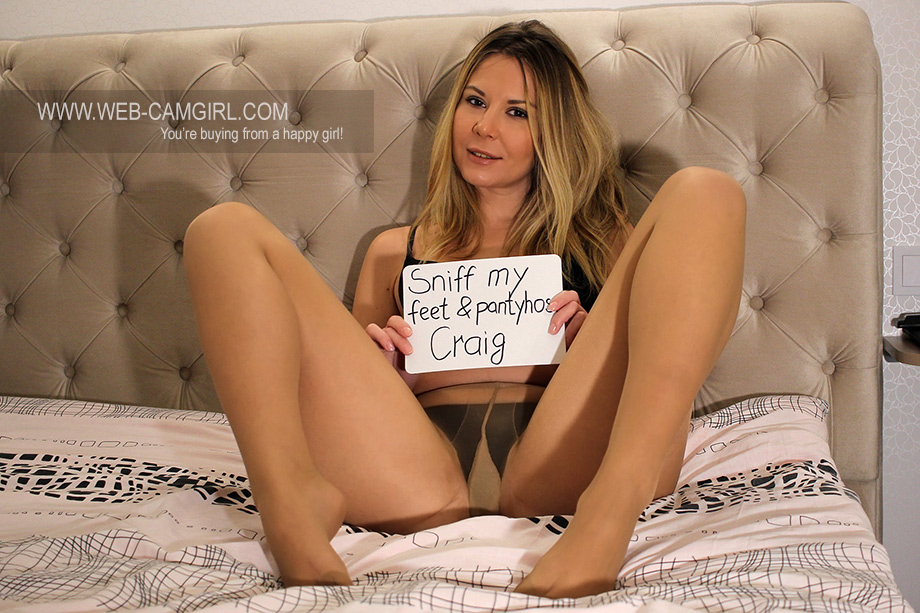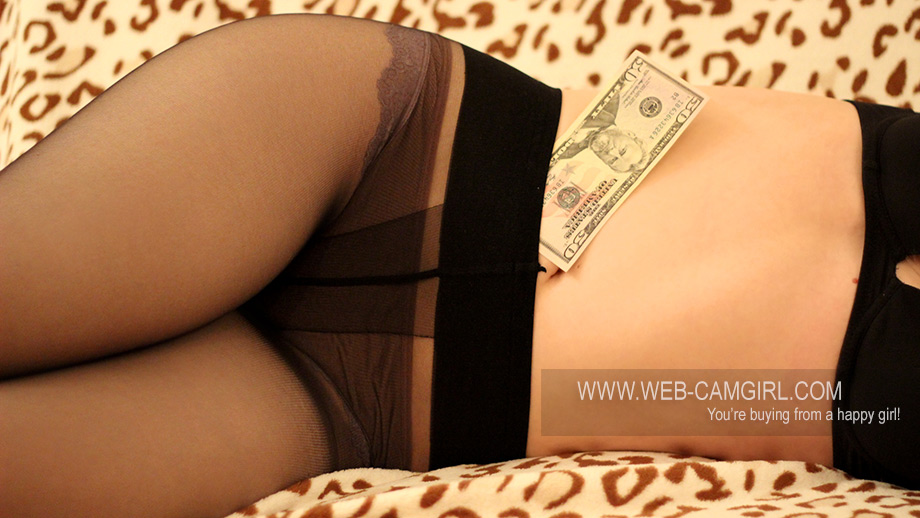 Some teasing videos wearing my used pantyhose.



I have more videos in my tan/bronze used pantyhose page

My worn black pantyhose - $45 E-mail me to order



Use this contact form to send me a message. I will send a reply today or tomorrow.
Pick a color of my worn pantyhose you wish to buy.
Bronze, tan color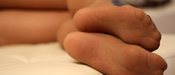 pantyhose/worn-pantyhose.html#bronze
Nude color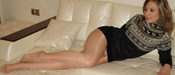 pantyhose/worn-pantyhose.html
White color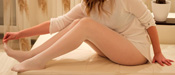 pantyhose/used-white-pantyhose.html
Shade / graphite color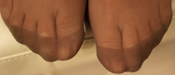 pantyhose/worn-pantyhose.html#shade