How To Order My Worn Underwear
When you have decided which panties/pantyhose/socks or other underwear you would most like to buy, make a note of the item # number, then complete and send the form. In the message box tell me as much as you want about your fantasy. You will see that I do not ask you for money immediately, because I like to understand what you are seeking before taking payment. I take your fetish seriously, and care about giving you satisfaction. Perhaps this is why many of my dear panty buyers are repeat customers.

So be open and honest with me, and I will give you what you really want. If you have any questions, feel free to ask. I almost always respond within 24 hours, and usually more quickly. When we have agreed the details of your order, then I will ask you to pay, using a safe and reliable online money service. I will also let you know about how long my waiting list is and other helpful additional information. I have been providing the best panty selling service since 2007!!!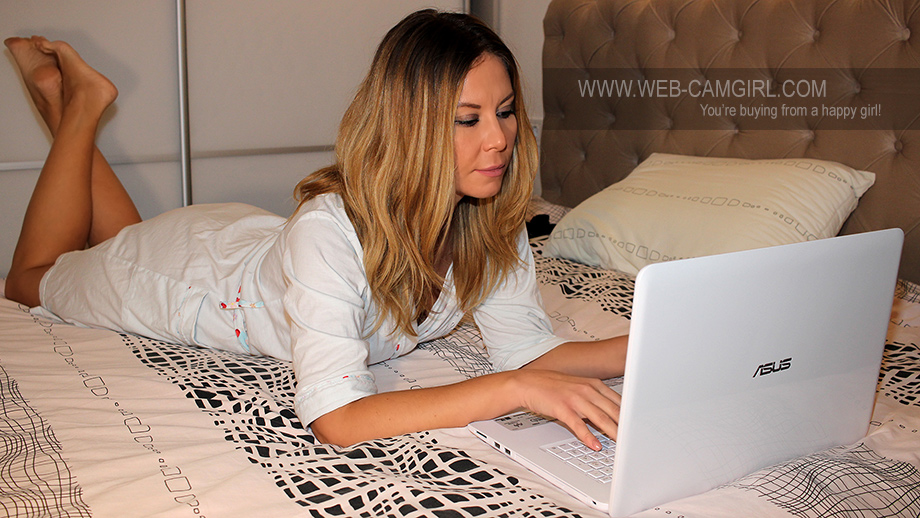 By sending this message, you are confirming that you are at least 18 years of age or older

Powered by

EMF
Online Survey
How long do I wear them?
I can wear the panties for anything from a few hours to several days (up to 3-4 days). Longer wear is most important with my thick full backs which are less easy to get soaked with my pussy juices than some of my thin thongs! I usually wear my socks, stockings and pantyhose for at least a week to make them as sweaty and smelly as you want them to be. I am a girl, not a sweating machine... hehehe Or let me know if you prefer to get them worn for a day or two, so you will not wait too long and they will not be too smelly, but still well worn by your Princess ;)

Hard-core dirty panty lovers usually like my panties to have a very full and rich fragrance, which requires at least 2 or 3 days of wear. I enjoy preparing these panties, and get a real turn-on from thinking of how the guy is going to be sniffing and licking my filthy gusset, and getting so turned on, or even wearing my soiled knickers himself.

However I also get a lot of enquiries from guys who want my panties to be very lightly scented, so they know it is the scent of a sexy young girl they are smelling, but they are not overwhelmed with the stink! hehe. Perhaps they want a trace of perfume too, to enhance the sweet feminine fragrance. I wear these panties for a few hours, and that is enough for these buyers to appreciate and cherish them.

Verification
I offer a verification service so you can see a photo of me with your panties holding a sign with your name. If you want to commission a custom video of me wearing and playing in your panties before I send them to you, this can be arranged. I charge an additional $10 for a verification, but I know that for some buyers it's absolutely okay to pay a bit extra to be satisfied even more!

Packaging
I vacuum seal and tightly pack all of my panties immediately after I have taken them off, so they retain the scent and taste they have the moment they leave my body. My panty buyers tell me that if they replace the panties in the packaging after each 'use' ;-) the fabric sometimes retains my lovely smell for weeks, so you can get a lot of enjoyment from one purchase. I must warn you though, I can be very addictive!

Other questions
I hope that this explains clearly how to buy my worn undies. I enjoy providing this service, and getting to know my clients. Panty sniffing is a very popular fetish, I can assure you of that, and there is nothing at all to be ashamed of if you have these desires. Feel free to ask me questions. I don't bite (unless you let me) lol