Story #9. A Second Life for Karina's Used Panties
I stumbled upon Karina's website purely by accident one day when I randomly searching for panties and hosiery. To say that I had never thought of buying the used underwear or hosiery of a pretty lady, would be an outright lie. Let me step back in time to tell you how I arrived at this point ...

As a young man, I had seen both my beautiful mother and drop dead gorgeous sister in their briefs/panties when they would slip in or out of the bathroom, supposedly unnoticed, from the bedroom when changing, or when they would forget to close the door of the bedroom tight when they went in. On several occasions when putting my dirty laundry in the laundry basket or hamper by the washing machine I would see different panties, slips, bras, hosiery or other pretty items of lingerie that they both wore. Each time I would see one of the pairs of panties I would look at them in comparison to mine. Their panties were so soft and silky; a cotton liner was in them and on most occasions there was a whitish stain. It smelled sweet, and I must admit, tasted good as well. I determined I would have to discover what it was on one or both of them that created such a delightful treat.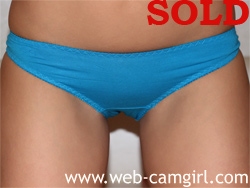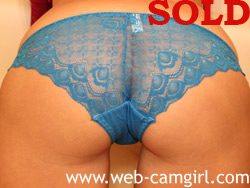 Later, I looked in the slight gap of the open door of my sister's room as I walked by and saw her laying, partially naked on her bed, she was moving ever so slightly, so I stopped and was amazed at both her beautiful body and what she was doing. She was looking at a book, about human sexuality, and rubbing between her legs. I could not see what she was doing for sure, but she seemed very excited and her other hand was on her breast inside her pretty white bra. As she lay down to make herself more comfortable, she spread her legs and I got my first view of her moist open pussy with one of her fingers in it. By this time I was getting hard, having a hard time being quiet and needed to release the pressure in my loins. I returned to my room and took care of the business at hand.

As the internet did not exist, I had to wait for a time to find the book, which I discovered was hidden in my sister's closet, and see what was so exciting or interesting to cause her to do that. I would take it while she was away from the house, read as long as I could and then go back to my room for more self discovery on my part. the rough drawings in the book showed body parts that I did not have and certainly explained the design of the panties etc that I found in the laundry..lol.

For the next couple of years, viewing of either my sister or my mom became very enjoyable and resulted in many wet dreams. When possible I would wait for them to change clothes, and then take the fresh item of clothing out of the hamper and back to my room. Soon I discovered that not only did they smell and taste erotic, it was also very erotic to put them on and wear them instead of my own. It was hard to wear panties without getting a hard-on, so I limited my wearing to bedtime.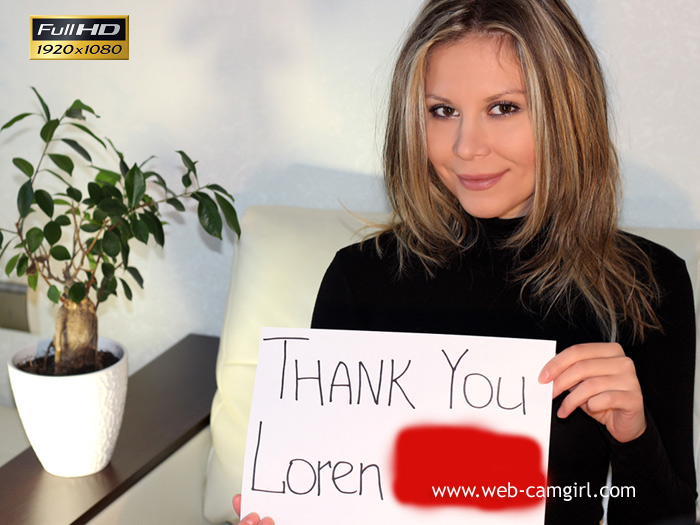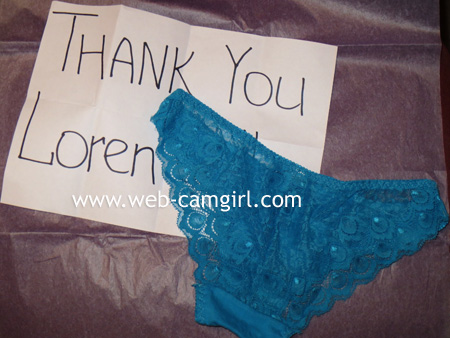 In the coming years, panties hosiery would mysteriously disappear from the laundry hamper and they would have to buy new ones. Each time the type and style of panties would get sexier, well at least in my mind. Panties in the laundry hampers of family friends were soon discovered, borrowed for a time, but always returned in the same condition as when taken. I never soiled any of them, but enjoyed them until the scent was gone and returned them.

The years have passed, my desire to smell the panties of ladies never died away. When my late wife was alive, she loved the oral attention I gave her during love making and unknowingly left a gift in her panties for me after "quickies" in the car or dressing rooms of stores which we were fond of visiting for fun. Her panty selection was always new and changing and she never gave it much thought that a pair of panties would be missing for a few days.

Since the passing of my wife, I do not go out on the town, an occasional date with a lady friend passes the time and a kiss or two keeps the lips ready, but not much else happens as the passion is still for her.

I wander through the internet occasionally, looking at the newest fads in panties, styles etc. and this is where I came upon Karina's site. The rest is history I guess you could say. Karina has treated me as if I was the only man she has ever sold her delightfully scented panties to and always has a kind sexy email for me. I adore the emails she sends before she goes to bed on occasions and she has treated me with the utmost respect always.

On my first purchase I was so unsure of what to buy, she encouraged me to browse through the pictures, make a choice and let her know. She then sent me the cost and it was easily paid for on the internet. I must say that the next few days went by so slowly as I waited for the package from her. The package arrived late one afternoon and when I took it out of the mailbox; I knew instantly what it was. I had much work to do around the house and yard, so it went into my office and stayed there until the next day when I got home. I took pictures of the envelope, another picture as I was opening it, then more as I opened the inner package, another as I opened the little airtight baggie and then finally another as I took the saran wrap from around the sexy panties themselves.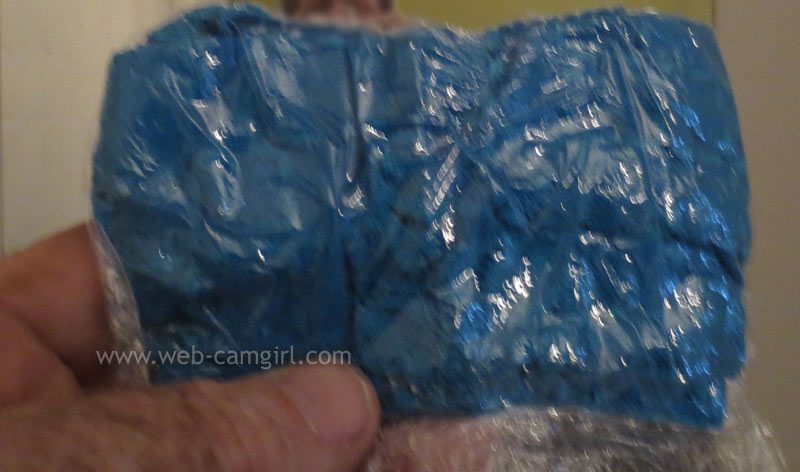 I had to keep my wits about me as I smelled the panties as I took them out... the scent was so intense, her feminine juices were embedded in the cotton gusset of the panties, she had cum for me and it was beautiful, I allowed myself 10 minutes of delight, placing Karina's used panties on my face, and breathing in the lovely scents, then placed them on a protective cover sheet on my chair, leaned over and lightly licked the edge of the cum stain. Oh it was heavenly...mmmm. When done, I placed them back in the little baggie for future moments of enjoyment.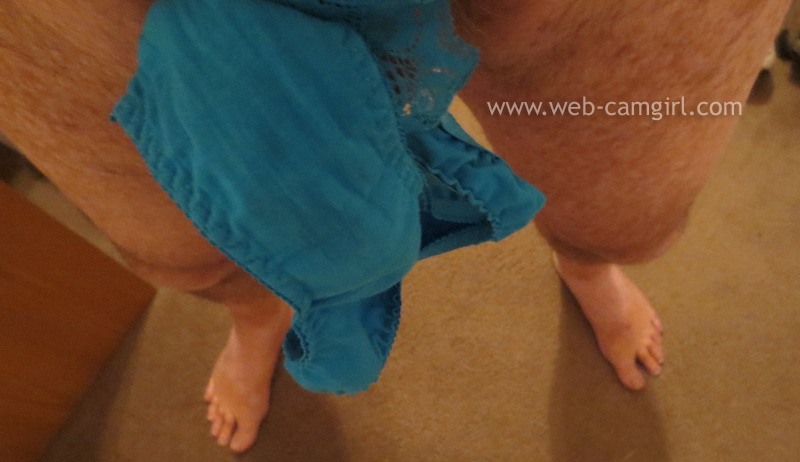 Karina had worn them ever so closely to her pussy for two days and they were incredible. Her feminine fragrance was ever so sexy, so erotic. For several moments I was one with Karina, knowing she had worn them while going about her daily activities just for me, for my enjoyment. Does she know how much I adore her? I am sure she does not, but the memories that she has brought back for me are priceless and I cannot thank her enough. She will be a forever friend and I will return to buy more in the future.

Thank you Karina!